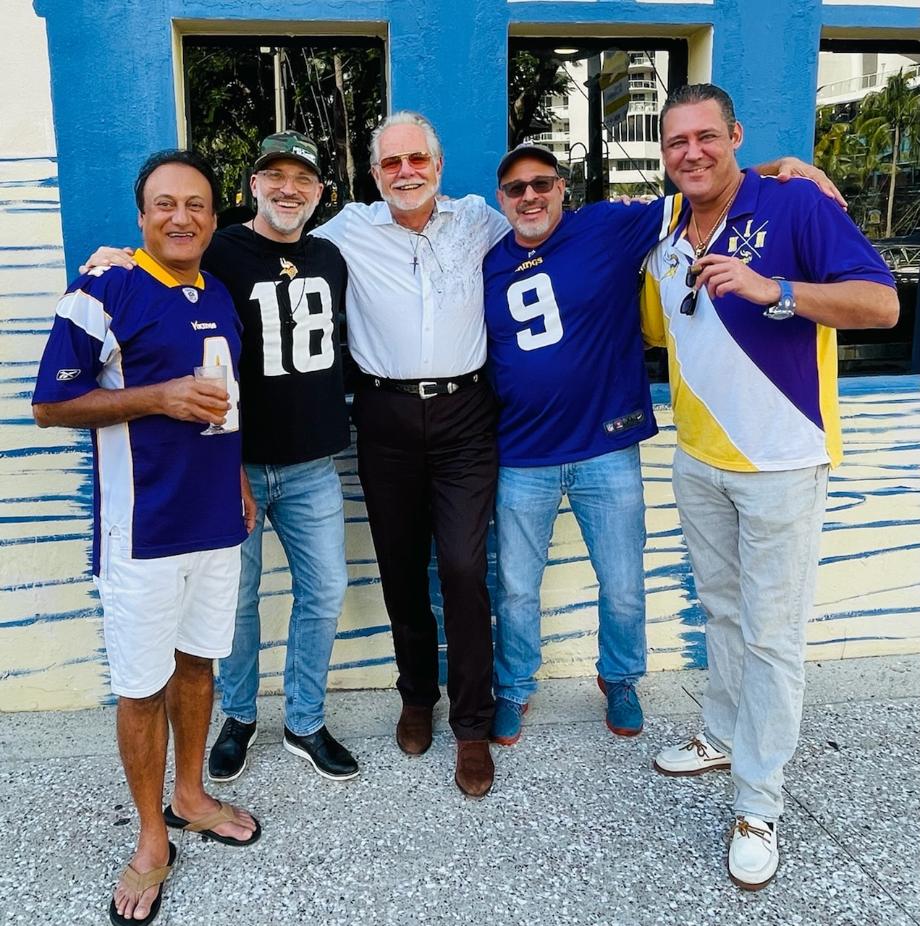 December 5th 2021 - Mandeep Sodhi, John Benincasa Laub, John P. Contini, Luke Rainbow, Jay Shapiro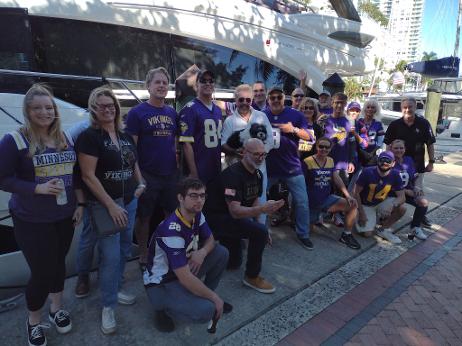 11.7.2021 - 50 People attended the game watching party at the downtowner. Halftime photo in front of the boat of a fan who docked for lunch!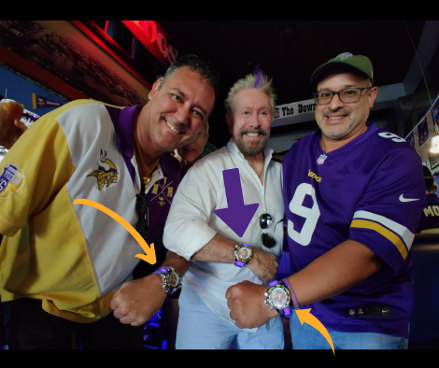 Thank you R.C. for the amazing Vikings Watches!!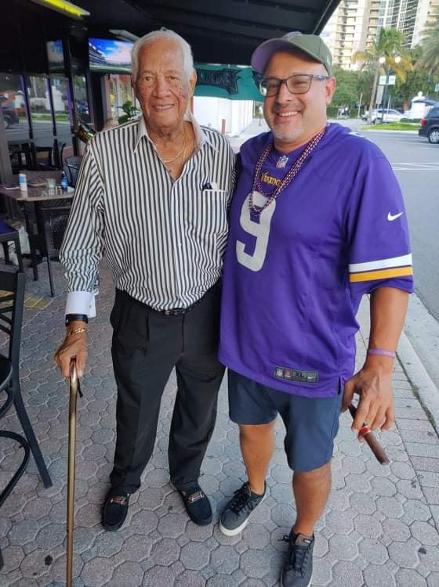 NASA Legend Lou Bellamy Celebrating his Birthday With President Luke Rainbow on 10.3.21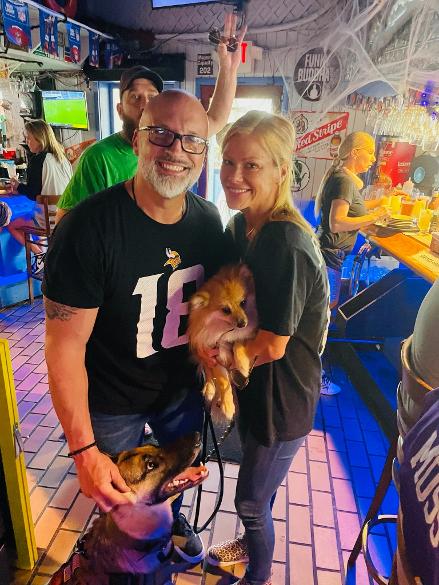 Fans of the Week - Mr. & Mrs John Laub
October 3 - 10th, 2021
Season Opener Party at Historic Downtowner Saloon in Fort Lauderdale Sunday, 9/12/21 at Historic Downtowner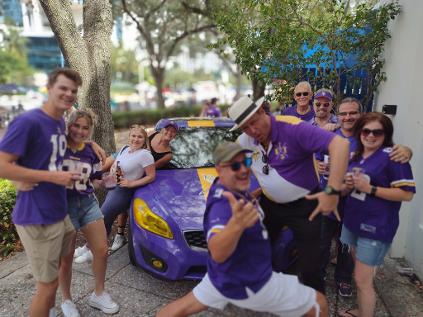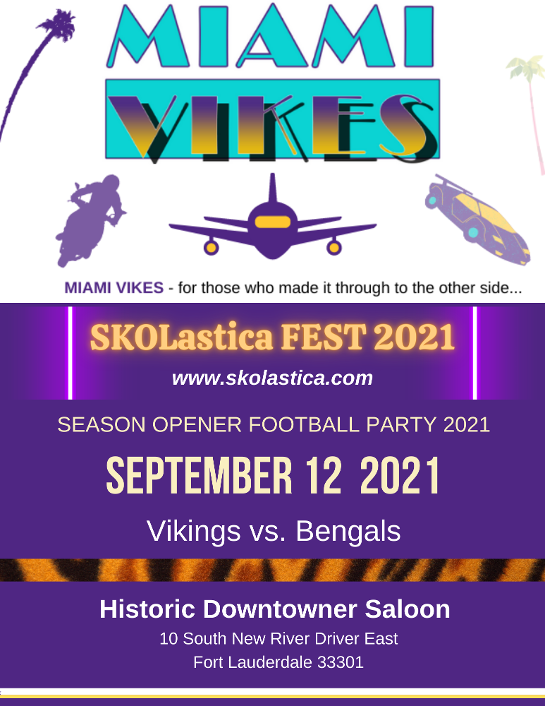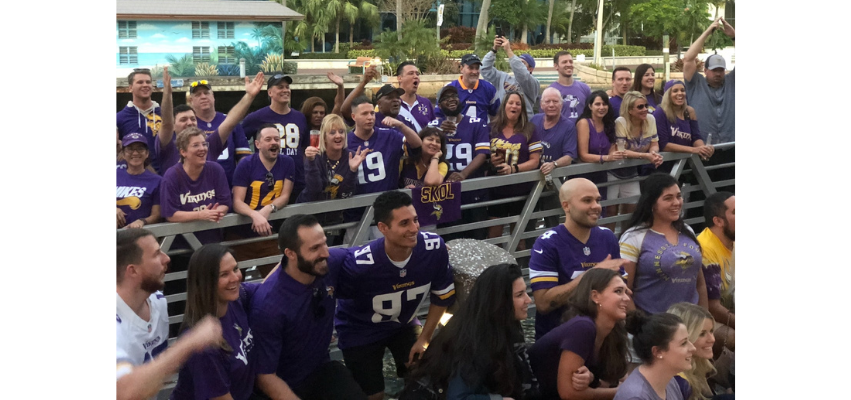 2020 - Over 300 Vikings Fans Gather at the Historic Downtowner Saloon in Fort Lauderdale, FL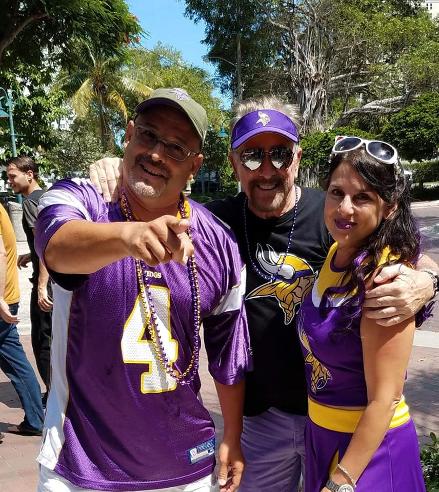 Luke the President, RC the Host & Christine Cloutier - VP at 2019 Opener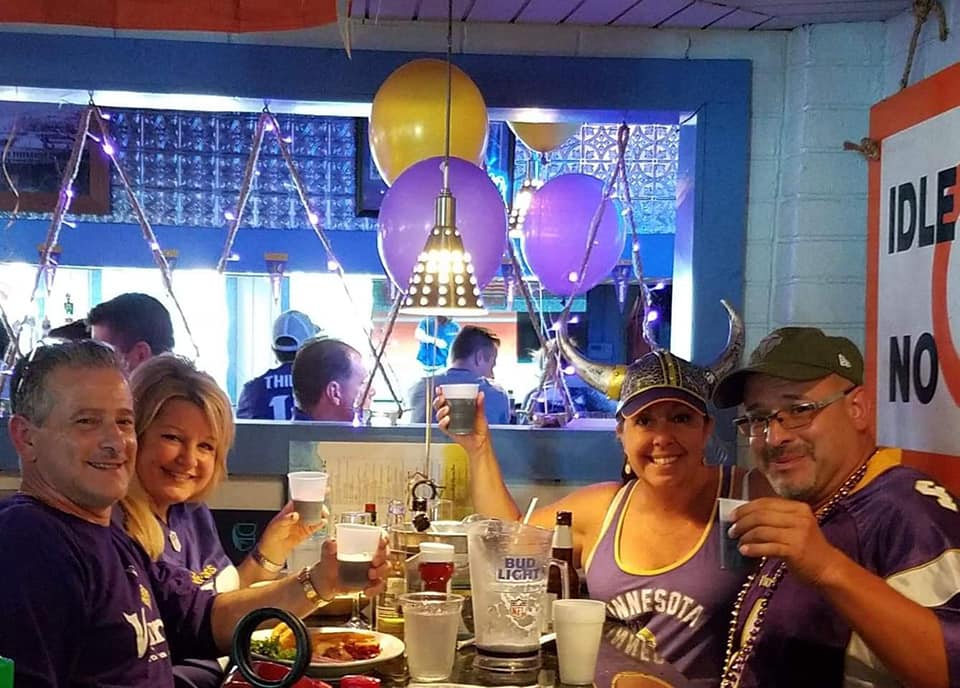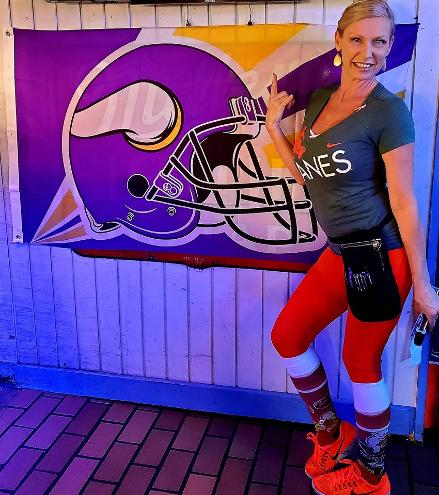 New Vikings Flag - October 5th, 2019 in the Downtowner Vikings Clubhouse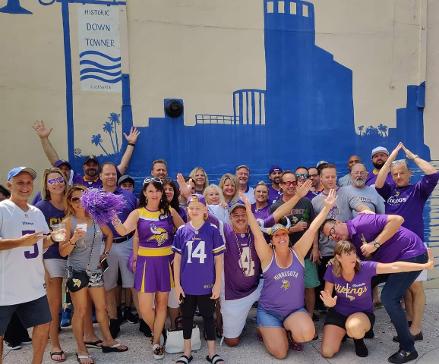 2019 Season Opener at Historic Maxwell Room / Downtowner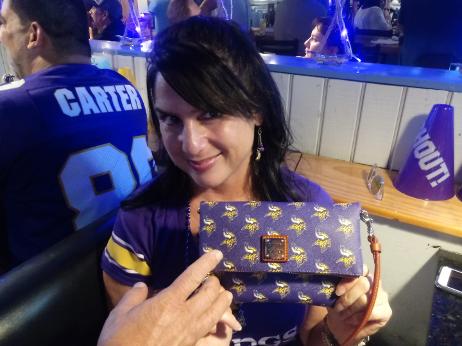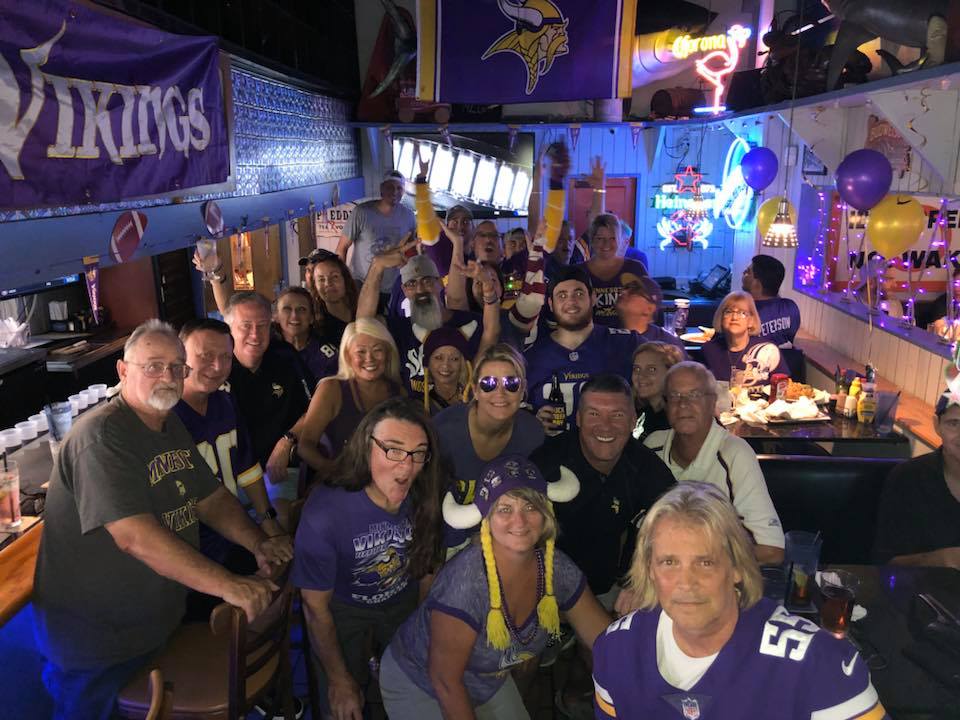 September 16, 2018 - Vikings vs Packers at Lambeau Field 29-29 Final Score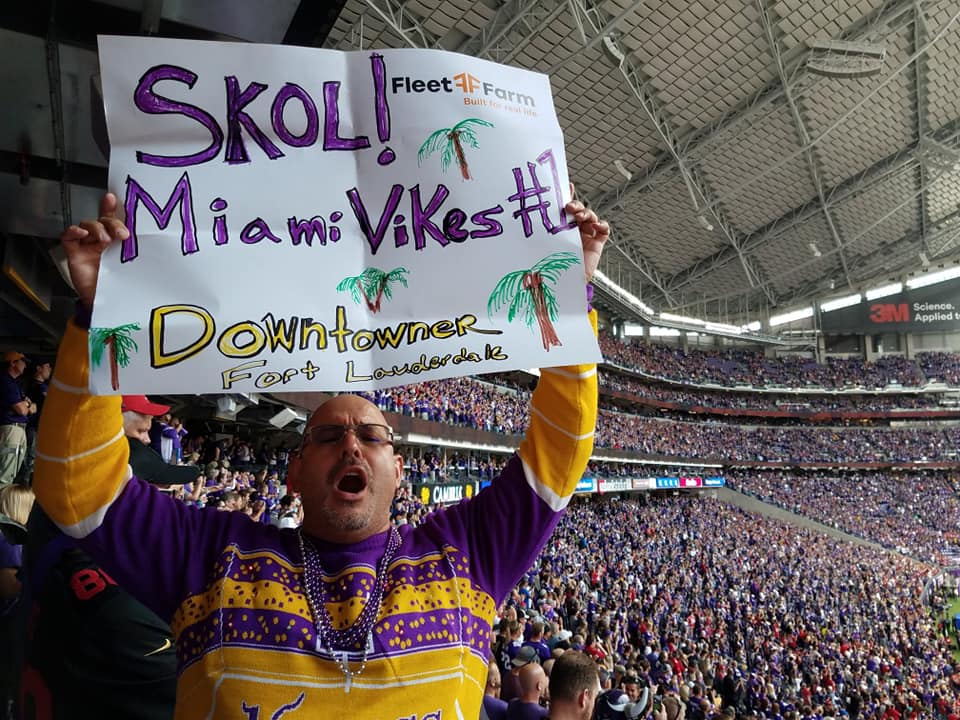 Fan Club President Luke Rainbow Representing MIAMI VIKES - South Florida Vikings Fans at the Season Opener on 9/9/2018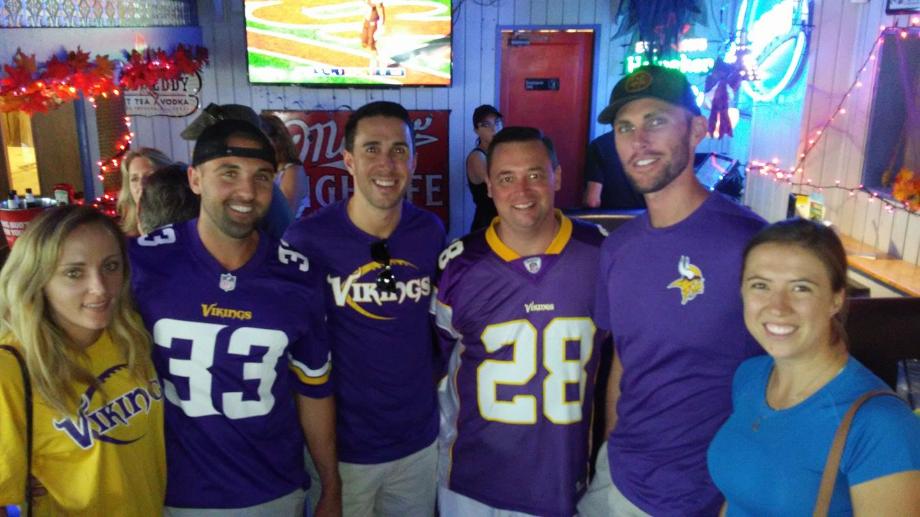 © 2009 - 2022 MIAMI VIKES - "Vikings in Valhalla" All Rights Reserved, a Jay Shapiro entity. MIAMI VIKES - South Florida Vikings Fan Club is the largest MN Viking Fan Club group outside the state of Minnesota. We are a private group and not officially licensed by the Minnesota Vikings Football Team ™. Many of our members are affiliated with the VWO and support their activities yet it is not a requirement for membership. There are no dues to join our club, just show up and have a good time. Show respect and keep profanity to a minimum yet passion for the MN Vikings to the maximum. Our group consists mostly of die hard Vikings Fans. We gather in historic Fort Lauderdale, the heart of South Florida just a short drive from Miami and Palm Beach. Any Football Sunday you can find us at the The Historic Downtowner Saloon in Historic Fort Lauderdale, FL.