January 2nd 2022 - Vikings and Packers at Lambeau - Leo Lewis and Darrell Fullington at The Downtowner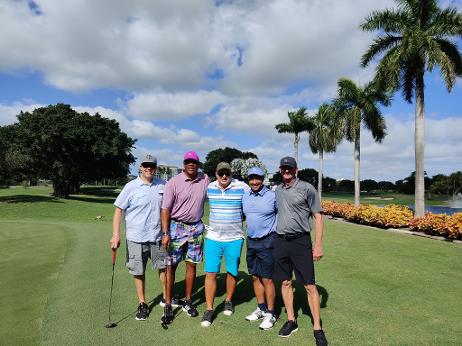 MIAMI VIKES President Playing Golf at The Boca Resort with Leo Lewis and Darrell Fullington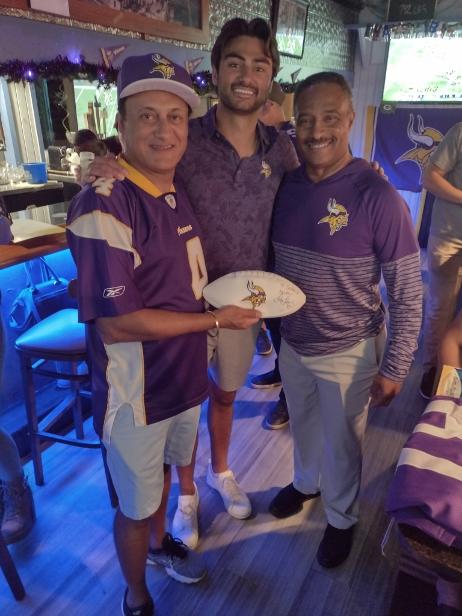 Mandeep Sodhi, Neal Sodhi and Leo Lewis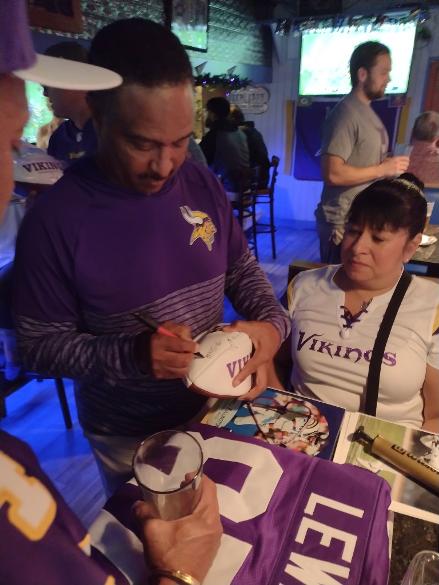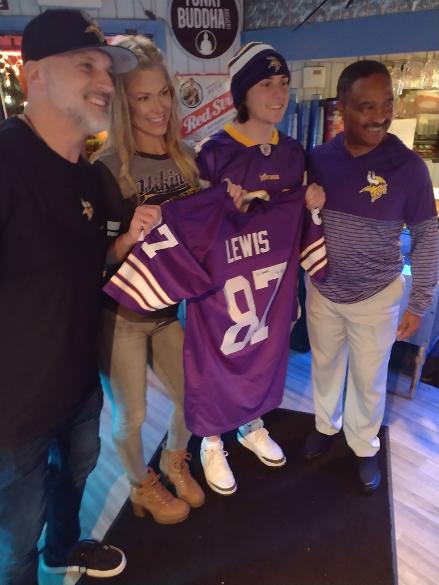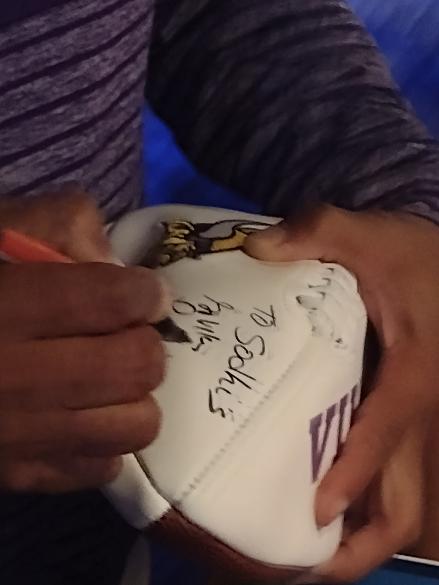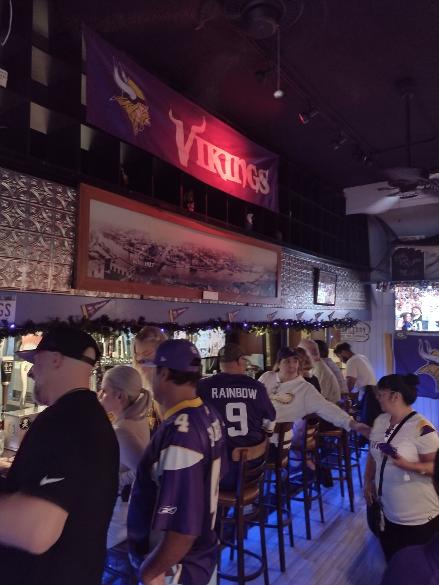 December 20th, 2021 - Finance, Fashion and Football Special Event with Mariano Feliciano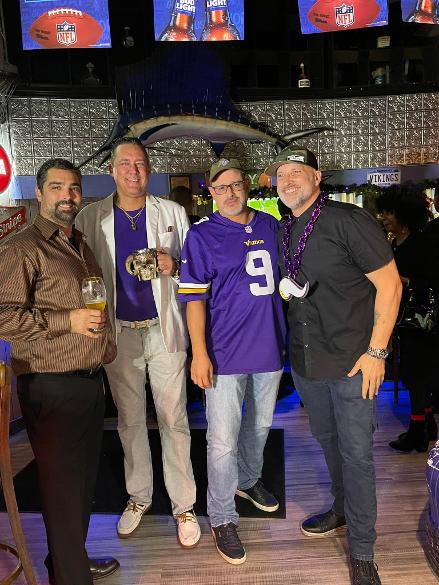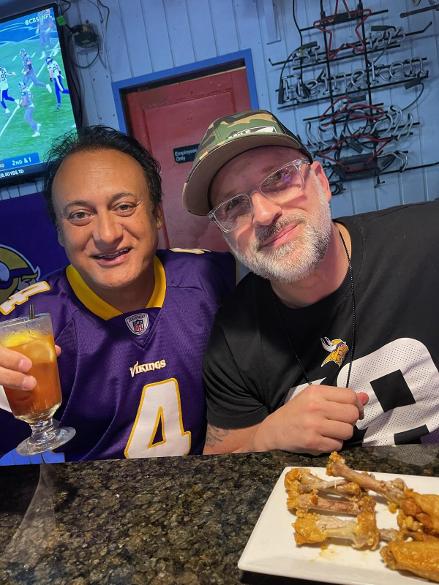 Mandeep Sodhi and John Laub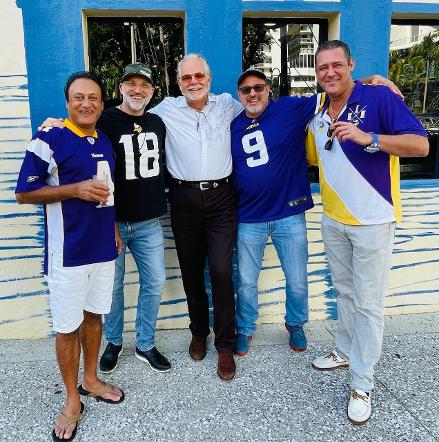 December 5th 2021 -
Mandeep Sodhi, John Benincasa Laub, John P. Contini, Luke Rainbow, Jay Shapiro
November 7th 2021 Vikings at Baltimore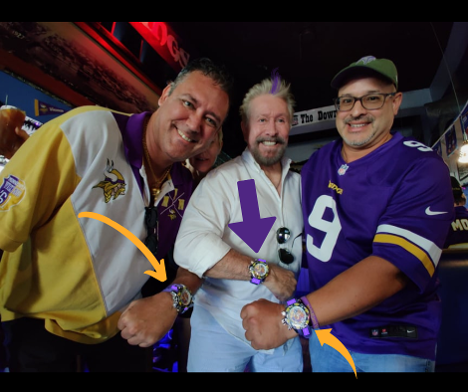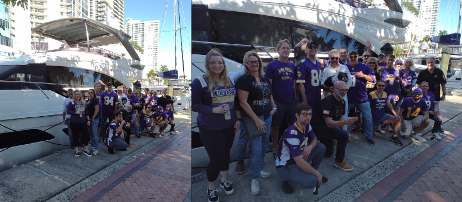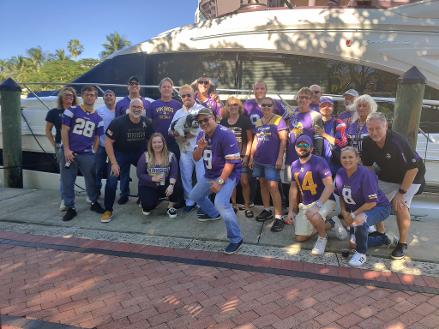 Week 7 - Vikings played Cowboys on Halloween Oct 31, 2021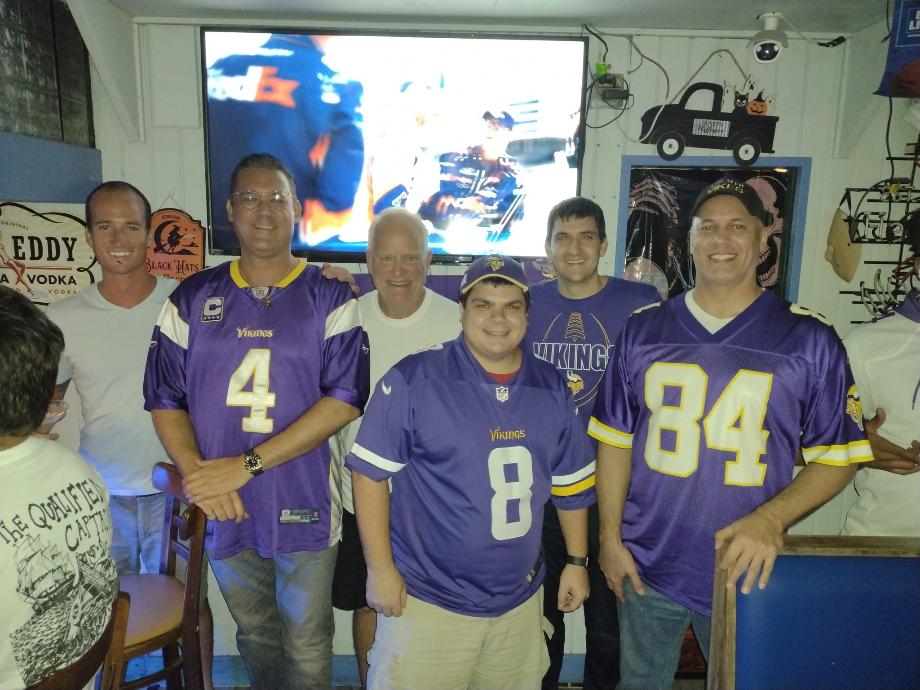 Week 6 - Vikings Conquered Panthers 10/17/21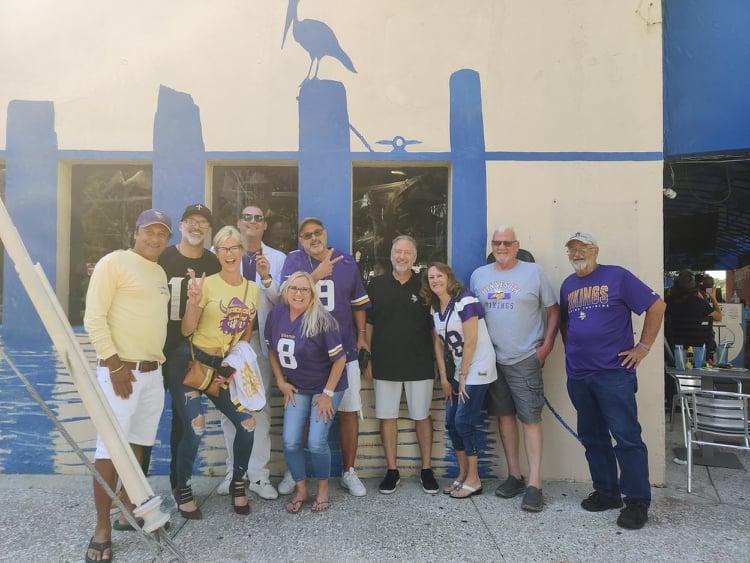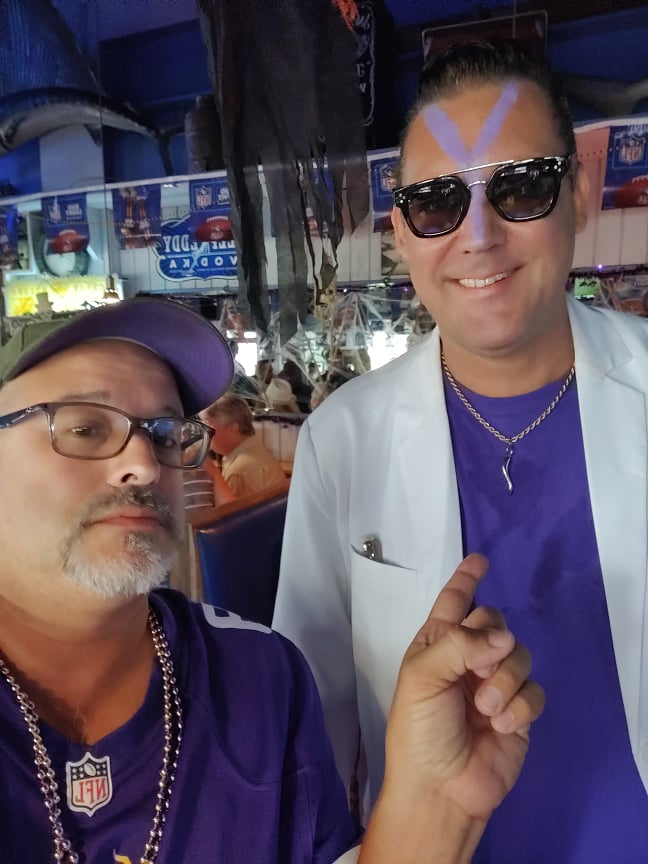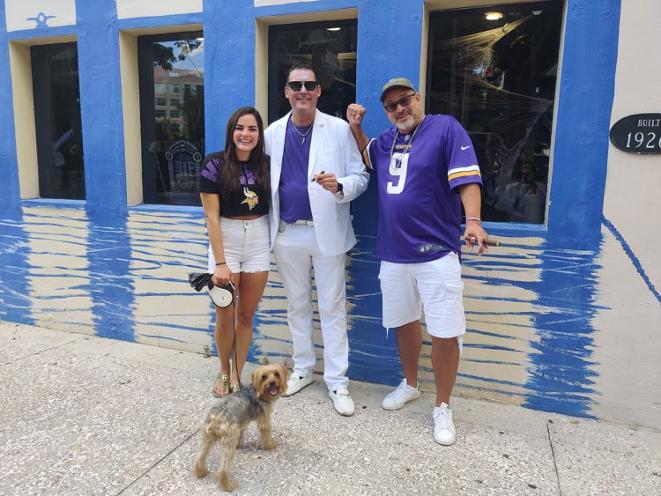 Week 5 Vikings & Lions at US Bank Stadium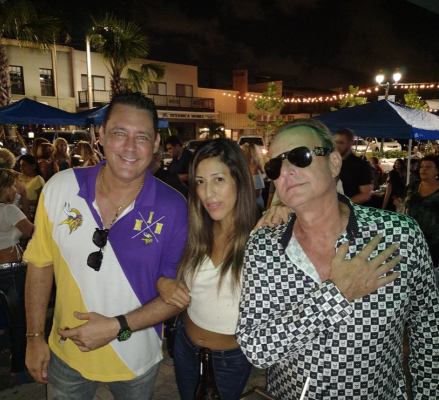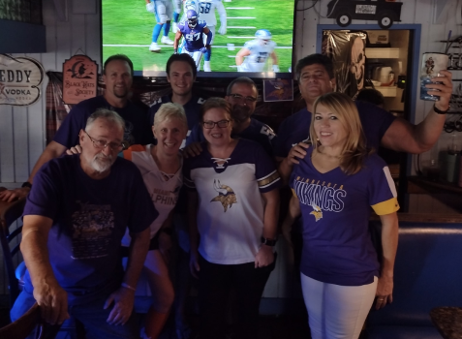 Week 4 Browns at US Bank Stadium 10/3/21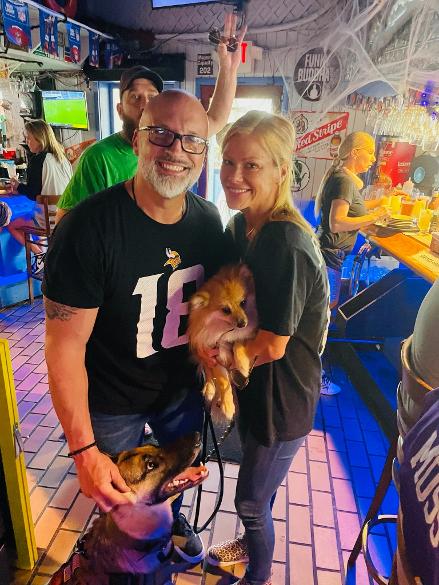 Mr. and Mrs. John Laub Benincasa & Family with Roxy the Support Dog Hero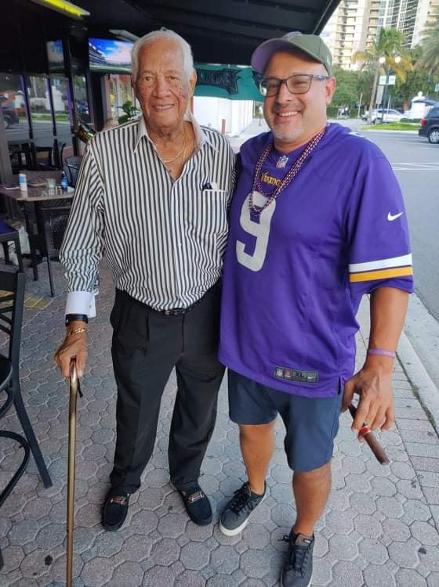 NASA Legend Lou Bellamy with Luke Rainbow
Week 3 Seahawks at US Bank Stadium 9/26/21
Still waiting on some photos for week 3
Week 2 Vikings Cardinals 9/19/2021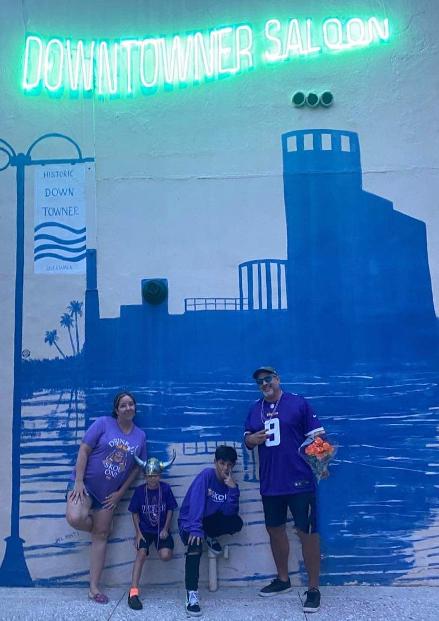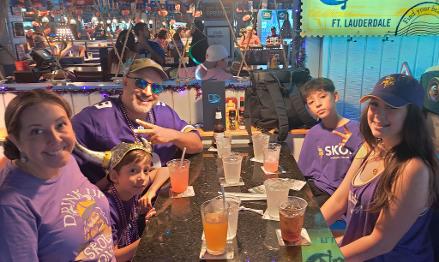 The Royal Purple Family - Luke Rainbow, wife Stephanie and family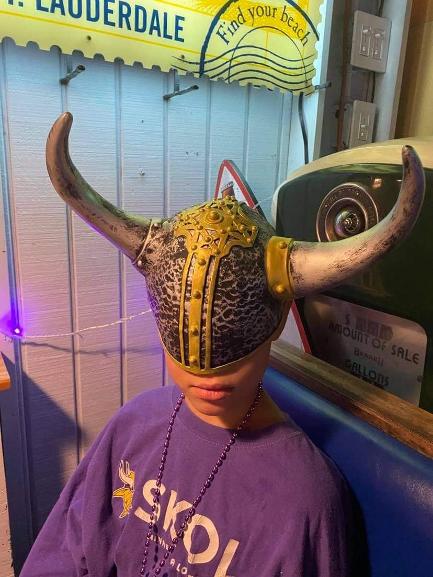 Skolastica Fest - Vikings Season Opener Party 2021 - 2022 Season
MIAMI VIKES - "Vikings in Valhalla" - Fan Photos - 2020 - 2021 Season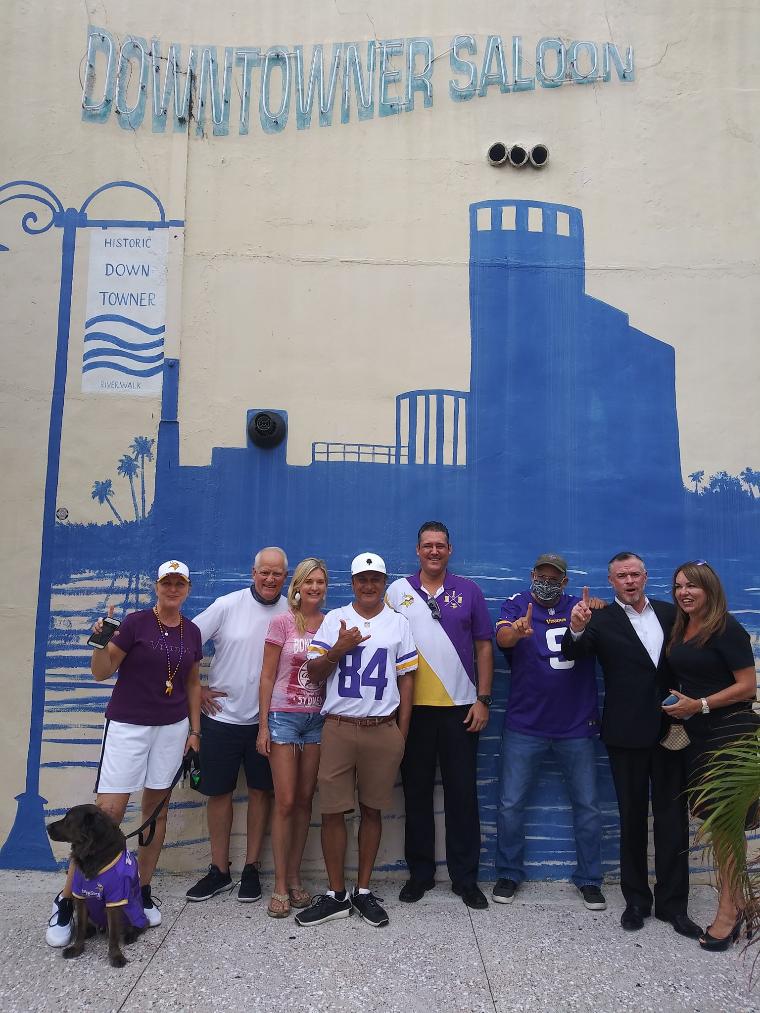 Sunday, January 3rd 2021. Last Game of the Season at Historic Downtowner Saloon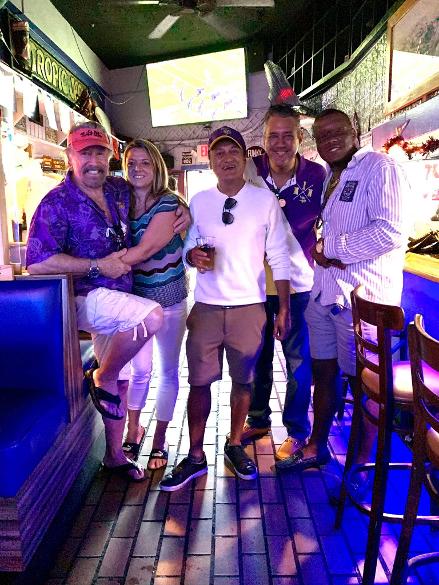 Executive Chairman RC (Roger Craft) and Founder Jay Shapiro welcome new member Mandeep Sodhi into the MIAMI VIKES family. Welcome to Florida Mandeep! 12/13/2020 Vikings Tampa Bay Game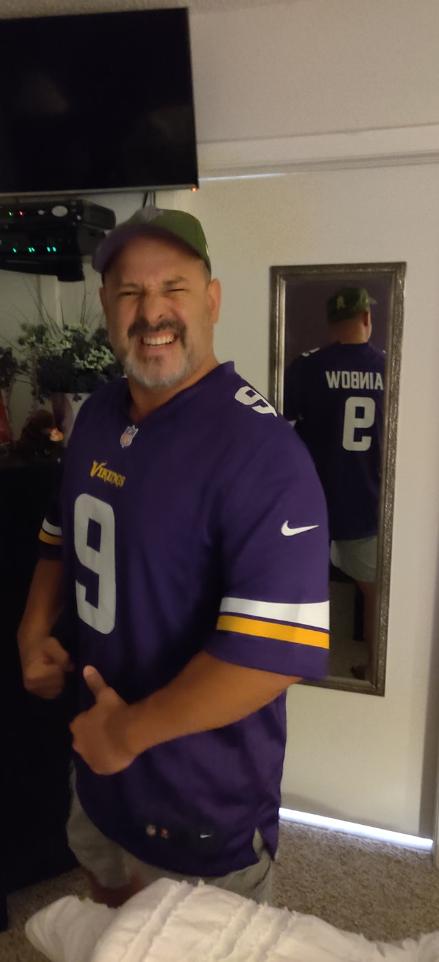 Luke Rainbow - Our fearless president
South Florida MN Vikings Fans Photos 2019 - 2020 Season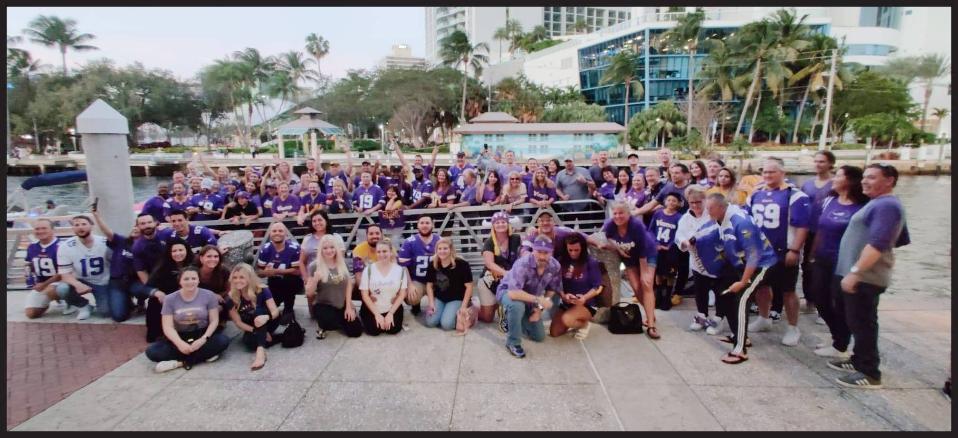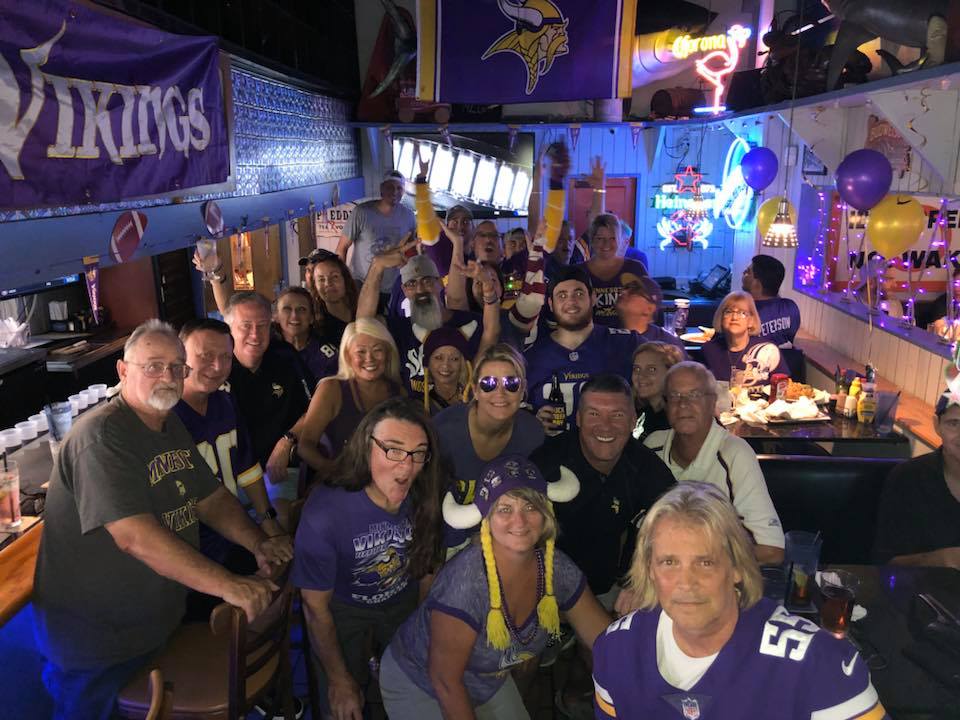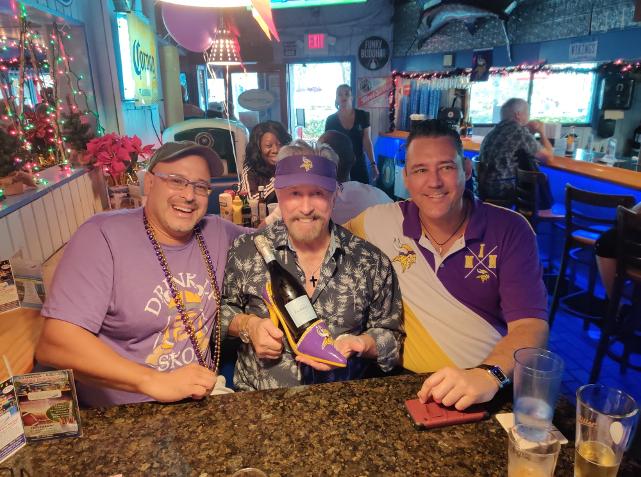 December 2019 - President Luke Rainbow, Venue owner RC and Founder Jay Shapiro
September 16th 2018 - Vikings vs Packers at Lambeau 29/29 Final Score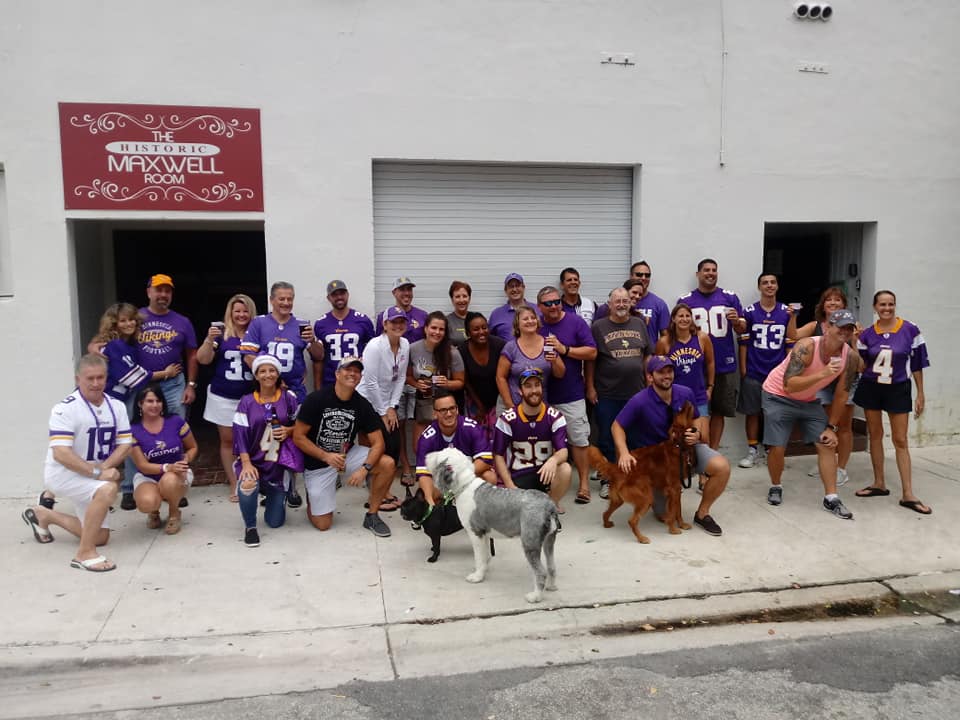 The Pet Friendly Vikings Fan Club of South Florida - 9/9/2018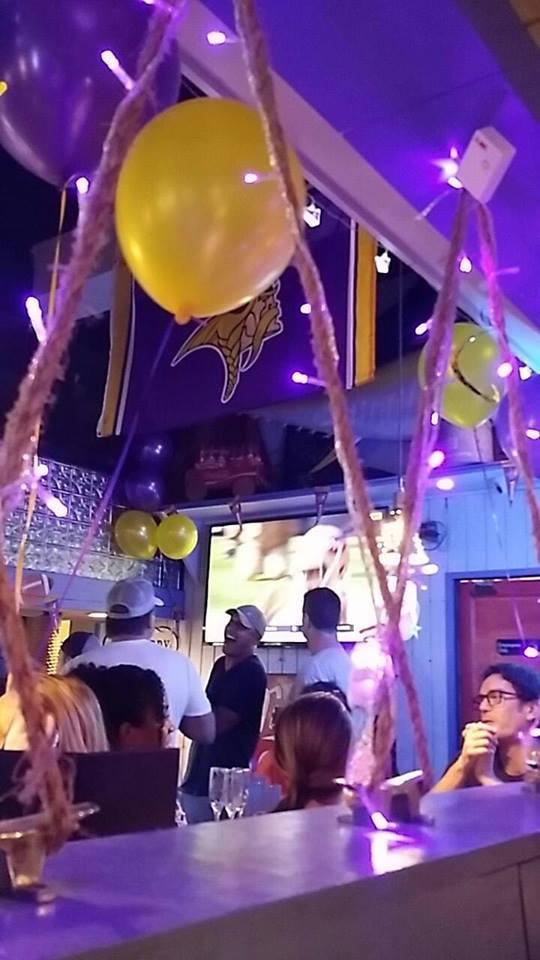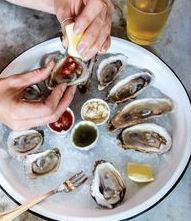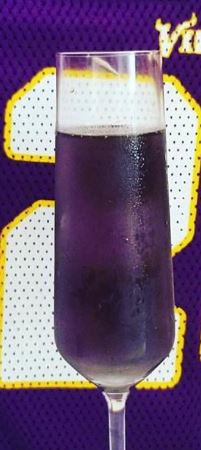 2017 - 2018 Photos at Historic Downtowner Saloon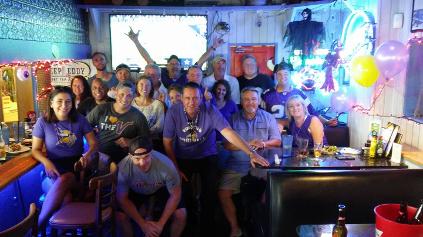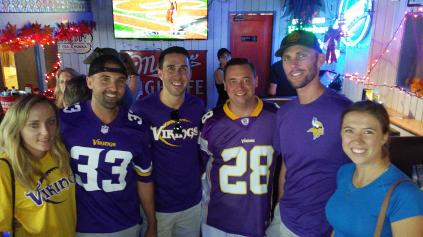 2016 - 2017 PHOTOS
Vikings conquer the Titans in the Season Opener Game - Photos from Champps Ft. Lauderdale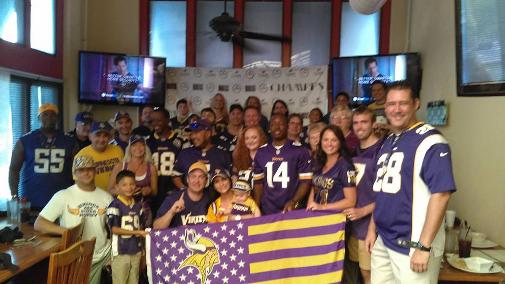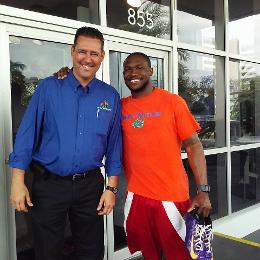 MIAMI VIKES founder Jay Shapiro with Jabari Price in the off season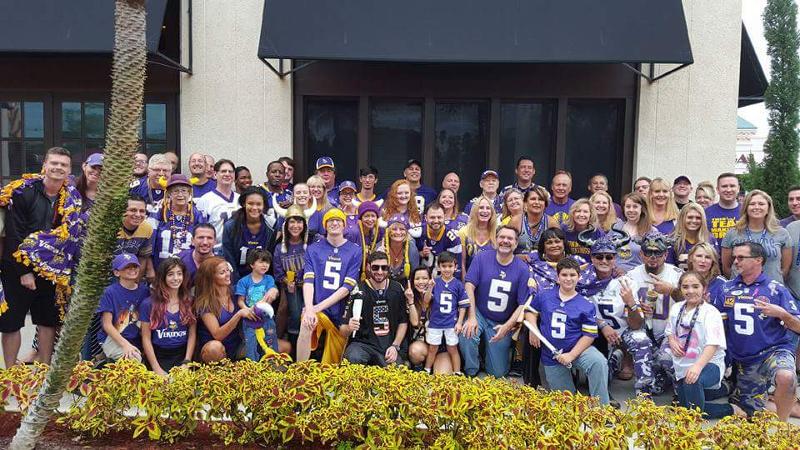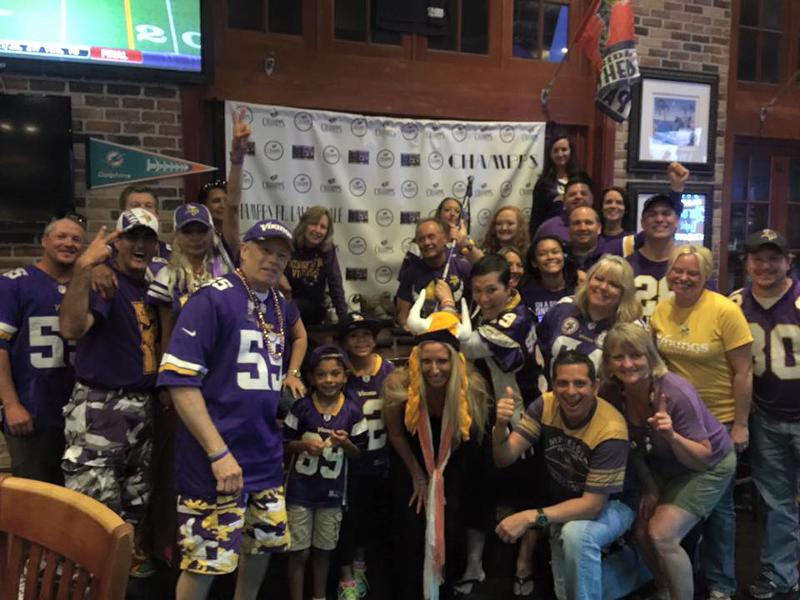 11/15/15 Minnesota Vikings Fans in FL Celebrating a HUGE Win over the Raiders - 7 & 2!!! Skol.....!!!!!!!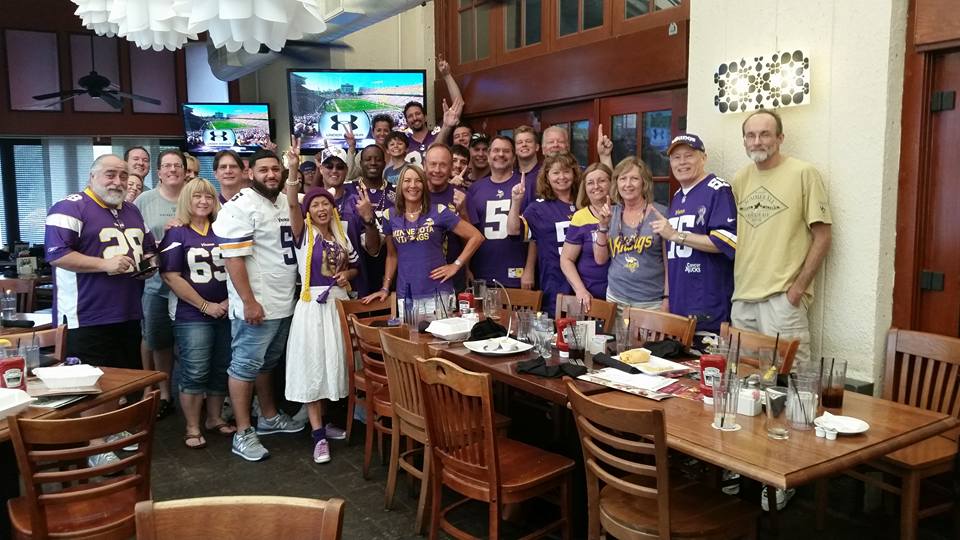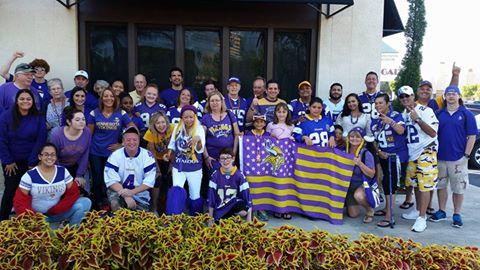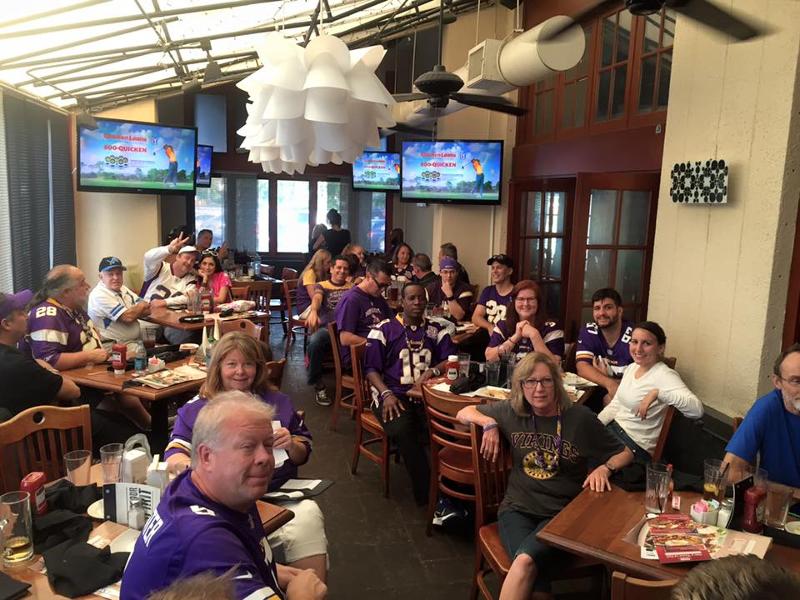 MIAMI VIKES - Minnesota Vikings Fans watching the game at Champps in Fort Lauderdale. VICTORY!!!
Last Game of 2014 at Champps Americana - Fort Lauderdale, FL Vikings Victory over the bears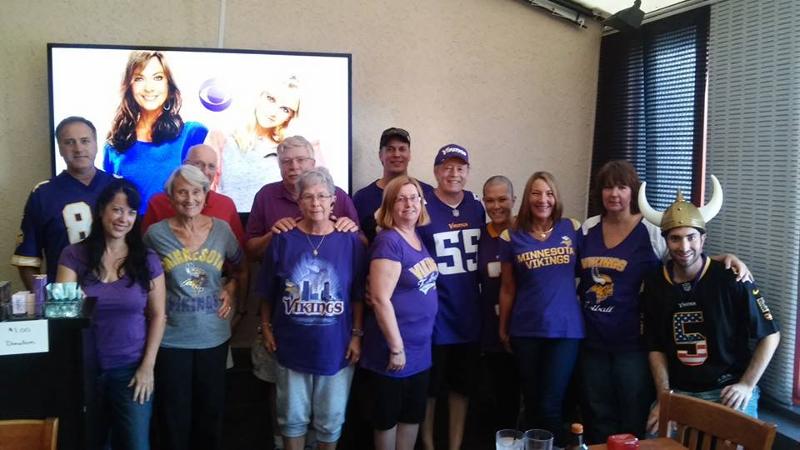 Fragrance Fundraiser Event - December 2014 Vikings vs Jets at Home. VICTORY!!!