Jay Shapiro - Founder of MIAMI VIKES and Luxury Chamber Media Group
The Cold Minnesota Origins - Early 1990s
LCMG is the birthchild of creative entrepreneur and daydreamer Jay Shapiro who is a contrarian thinker and prefers to put the carriage before the horse and let the process work itself out. The evolution of the business started in Minnesota in the 1990's. Jay met his ex wife in 1994. She invited him to the first ever chamber of commerce event that he had ever attended which happened to be a fundraiser for itself as the Minneapolis Hispanic Chamber of Commerce. Coming from ever so cold northern MN he was instantly hooked on the contrasting elements and warmth provided by Latin culture, food and music. Going on to promote many Latin music parties all over the twin cities for several years he then started a small advertising agency which focused on selling ads and marketing events to the local latino community. Jay learned Spanish fast by sleeping with a black sheet over the TV while Univision channel was on in the background. Plus listening to Pandora cassette tapes over and over helped considerably!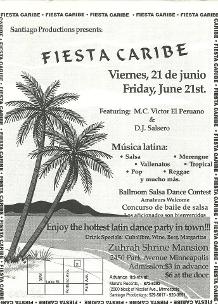 From Minnesota Volunteer to English Professor in Venezuela 1997 - 1998
In 1997 Jay got divorced and spent some time as a volunteer English tutor and tutored a young lady from Venezuela who returned to her native country. He phoned her up one day and explained that he always wanted to live in Latin-America and learn the language. She said that she could help get him a job as an English teacher at ULA - Universidad de Los Andes. Jay spent a year in Venezuela teaching English and learning Spanish. While there he discovered an Italian language newspaper called La Voce d'Italia. It was the same size and layout of some of the newspapers he was familiar with in his home state of Minnesota first being La Prensa de Minnesota and second being American Jewish World. He went to the local bookstore and purchased a Spanish / Italian dictionary and some cassette tapes and immediately started studying Italian. After the greater portion of a year Hugo Chavez was elected.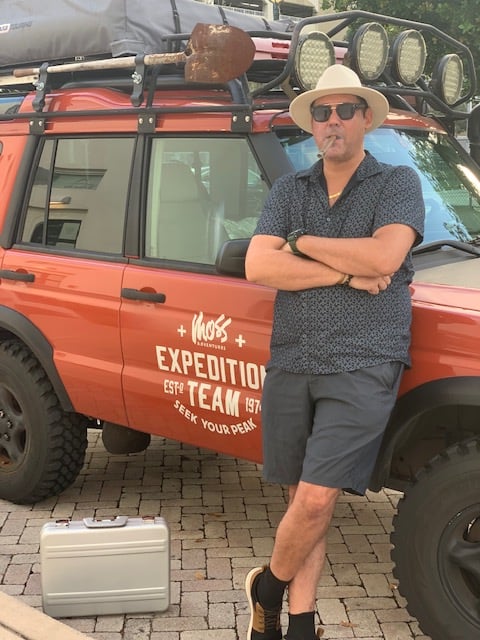 Back to Minnesota Jay Launches an Italian Newspaper - Mondo Italiano 1999 - 2001
Jay arrived back in his home state after 11 months in Venezuela. Grateful to be back in the wonderful capitalist land of freedom and opportunity. The month was December 1998. Jay's mother had purchased a nightclub and so she offered him a place to stay in the loft of the nightclub. In that loft he discovered an original 1969 soft cover version of a book called "The Godfather" he was so infatuated with the book that he read the entire thing within two days. Jay then reconnected with some old buddies in the twin-cities who happened to be Italian-Americans and were involved with local restaurants and other businesses. He came to the realization that there were 3 Hispanic newspapers in the metro area and about 90,000 Latinos, also two Jewish newspapers in the area and a similar number of Jewish residents. After doing some research he realized that their were over 100,000 Italian and Italian-American residents in the area plus over 200 Italian restaurants (over 500 including pizza joints) Realizing that even with zero Italians or Italian-Americans in the area such a publication was bound to be highly successful simply based on the American love of all things Italian. Food, Fashion, Art and Entertainment! Mondo Italiano Newspaper was born inspired by the title of American Jewish World Newspaper as Mondo Italiano means Italian world! Originally a 12,000 circulation print rag distributed at over 200 local restaurants Mondo Italiano lives on today as a luxury lifestyle and culture magazine in Florida.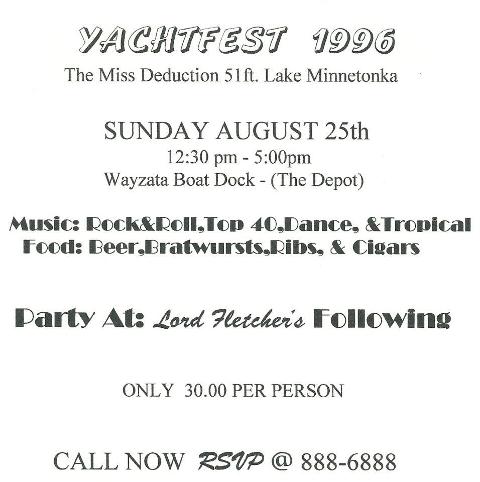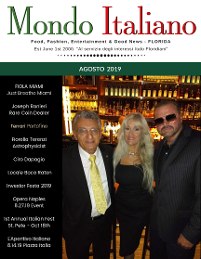 From Italian Newspaper Publisher to Israeli Olive Oil Importer - Minnesota in Early 2000s
After publishing Mondo for a couple years Jay could not stop thinking about olive oil and especially becoming an olive oil importer from his earlier inspiration living in the loft and reading about Genco Olive Oil in The Godfather. At this point in his life he was starting to become a foodie and very distantly brush shoulders with polite society. He was a veritable Paparazzi as he photographered Italian Princess Corsini and many others and published them in Mondo Italiano Newspaper. Realizing that olive oil importing might be a realistic endeavour based on ownership of the magazine he could use Mondo as a marketing tool for his brands of imported oils. He decided to launch: Black-Diamond Truffle Oil, Iaco-Medici Sicilian Oil and IsRoil Israeli Oil. Jay instantly went to the USPTO website and registered IsRoil as a trademark and sourced some oil samples by meeting an Israeli girl on Jdate. She was from Holon but she referred him to Carmel Mizrahi winery and a contact at Carmel referred him to Royal Kedem out of Bayonne NJ. He met with a local Chabad rabbi who granted him a hechsher and before he could blink an eye the oil was selling at a brisk pace as an online gourmet gift item from the holyland. He had landed a first in the market advantage.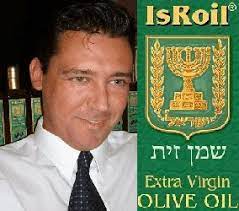 From Olive Oil Importer to Networking Group Guru - Florida 2003 - 2009
Jay had some success with olive oil sales but did not have deep pockets at the time and ended up losing this first in the market advantage to larger companies who caught on and finally put the wonderful kosher gold on grocery shelves locally.
In order to network and promote the oil Jay launched a Jewish networking group - JACOB - Jewish American Chamber of Business as well as an Israeli group titled ICOTA - Israel Chamber of the Americas. It was during this time that Jay really started to get involved in social media and started the process of creating what would eventually become hundreds of luxury lifestyle groups and pages on social media platforms such as facebook. In early 2009 one of Jay's chamber members who hapened to be a real estate broker wanted to host a promotional networking event at a luxury property by the name of 1200 Hillsboro Mile. The real estate broker mentioned to Jay that she needed to attract millionaires to the property, people who could afford such said real estate. She stated that while she supported the Israeli chamber and loved the idea she was not sure that there were enough millionaires in the group to make the event worthwhile. After thinking for a moment Jay jokingly said: Why don't we change the name of the chamber for one event only to Luxury Chamber of Commerce and then change it back after then event? The realtor's eyes got wide and excited even though it was a joke. Jay then thought about the concept for a couple days and realized that everybody loves luxury and the concept would have a great audience appeal. Luxury Chamber was born out of an accident. Out of the desire to help somebody! Jay does not love luxury, nor does he come from a luxury upbringing! *for the most part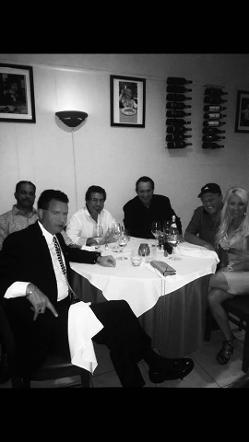 The Launch of Luxury Chamber of Commerce - 2009
2009 - On Thursday, August 13th 2009 the Inaugural Mixer of Luxury Chamber of Commerce was held at Prezzo Italian Restaurant in Aventura, Florida. The event was sold out and featured swag bags and a notorious hundred dollar bill ribbon cutting ceremony.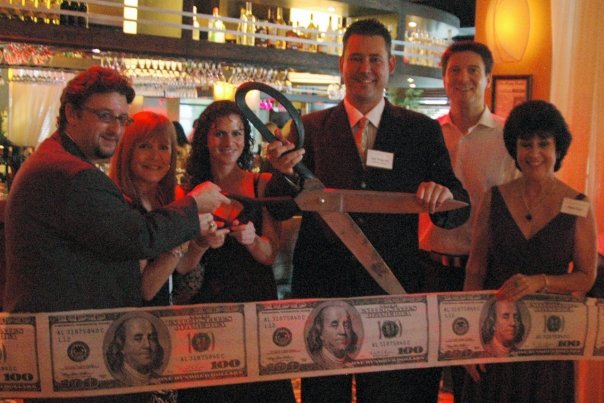 2010
- Jay teamed up with the late and well-connected
Barry Epstein APR
who brought many celebrities to Luxury Chamber events. Barry like Jay was a Libertarian-Republican yet he was willing to bring people from all backgrounds to Luxury Chamber events such as Governor Bob Graham and Roger Stone before Roger became so famous!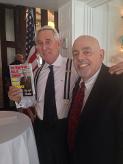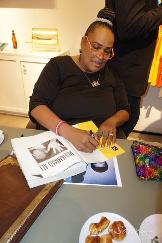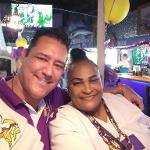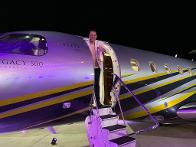 2017
- Mondo Italiano The Magazine was launched. Formerly Mondo Italiano Newspaper.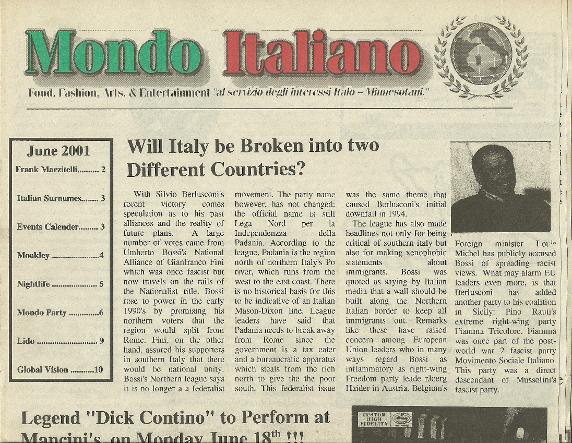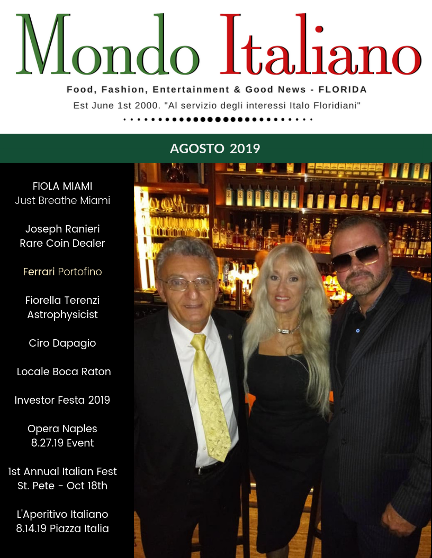 2018 - SOUTH FLORIDA magazine. The timing was right to launch magazines and use their synergy to promote chamber events, clients and local non-profits. Jay had launched SOUTH FLORIDA as a digital publication with print on demand ability. In the 1990's there was another magazine known as South Florida but they were a print only publication and did not adapt to the digital age. SOUTH FLORIDA magazine now serves as the chamber newsletter as well as a luxury lifestyle publication which is read by a few thousand members of polite society all over the region.
LUXURY CHAMBER - NAPLES CHAPTER!!! In November of 2018 we Launched Luxury Chamber Naples. The event was attended by mostly Realtors, Designers and Dr. Khalilah-Ali as our celebrity book signor.
2019 - Jay starts to think about going nationwide and franchise Luxury Chamber of Commerce. Each chapter benefiting from the synergy and connections of the other chapters.
2020 - Covid came into play and the franchising of the chamber came to a halt. Jay used his time to focus on stock market investing. He created an investor's group titled "The Day Trader's Mafia" and then he decided to launched Republican Magazine based on some things he saw occurring politically in the world and some abuses as they pertain to covid manipulation. Luxury Chamber of Commerce and Luxury Chamber Media Group are not political organizations and they allow members and advertisers of all backgrounds. Most members are more focused on business and capitalism than they are politics. 2020 was a year that Jay had to stay busy because local and national governments forced chamber of commerce activity to a halt. Jay did manage to actually operate some events doing 2020 in spite of the challenges and stigma associated with hosting live events.
Luxury Chamber of Commerce is a 4-Profit entity that helps non-profits and thats what helped the entity stay afloat. Most chambers are non-profit entities simply helping themselves and not that its a bad business model the fact remains that non-profits must contend with the quagmire swamp!
2021 till Present - Luxury Chamber Media Group Launches SOUTHWEST FLORIDA magazine as the twin to SOUTH FLORIDA magazine yet serving the Naples and Fort Myers area.
2021 till the future: Jay just booked a flight to Palermo, Sicily for mid-September 2021. Off on another adventure and to see where the culture brings the business this time!
Jay also publishes at travel blog called
Sapio TREKsual